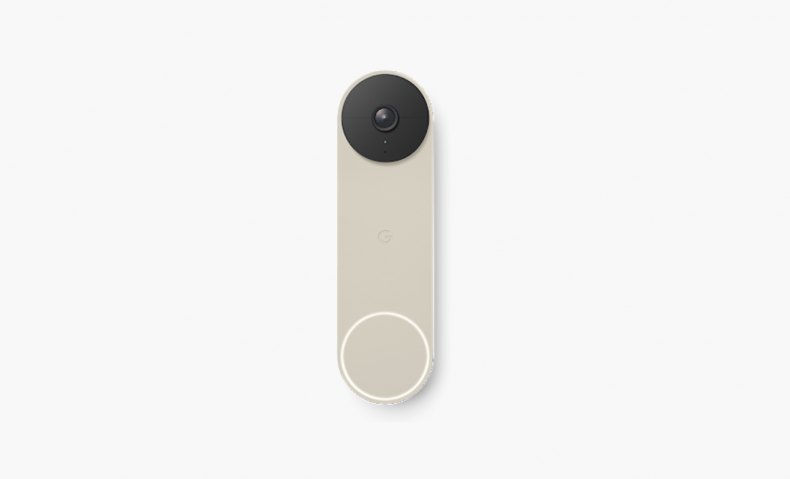 13 Smart Home Upgrades That Will Make Your Friends Jealous
From outdoor lights and a video doorbell to a smart speaker you can hang on the wall, these are the products that can give your home an extra layer of technology. The best smart home products can make these things you do regularly even easier. The Nest Hello video doorbell, for example, will alert you when there's a package left at the door by recognizing its shape. The Phyn water leak sensor will keep your mind free of worry by letting you know if a pipe springs a leak in the basement.
Some of my favorite smart home products are the ones that work together. Having the iRobot app for vacuum controls can connect with an August smart lock to know when you're gone and when the best time to clean is. The prices listed below may fluctuate over time, but this is a great place to get started making your home smarter.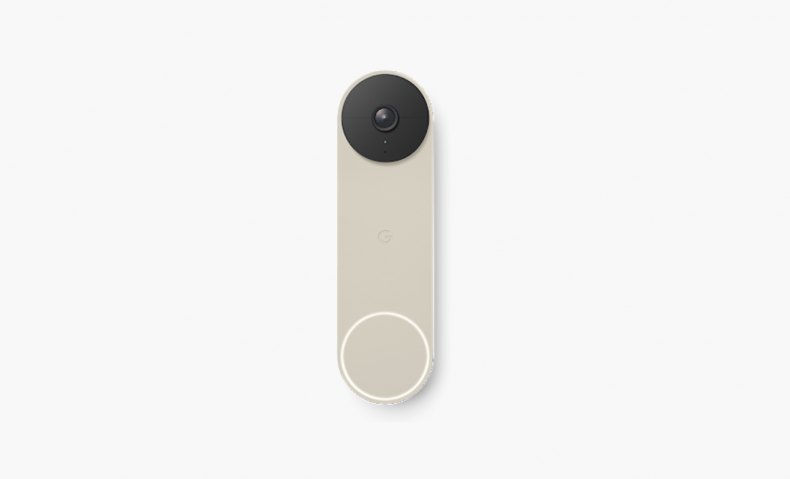 Video doorbells are almost a necessity now. With packages being delivered regularly and strangers coming to the door, it's important to keep an eye on that area of the home.
The latest Nest Hello video doorbell takes the previous version, updates the hardware in sleek ways, but also gives it a battery so you can use it pretty much anywhere. Even if you have a doorbell with accessible wiring, it's not always the best placement to see the area you want to see. This solution allows you to relocate your doorbell to exactly where you want it.
The new Nest Hello includes more color choices to help match your house exterior, it includes more alerts without a subscription service and still includes HD video with HDR night vision.
Buy at Google for $179.99.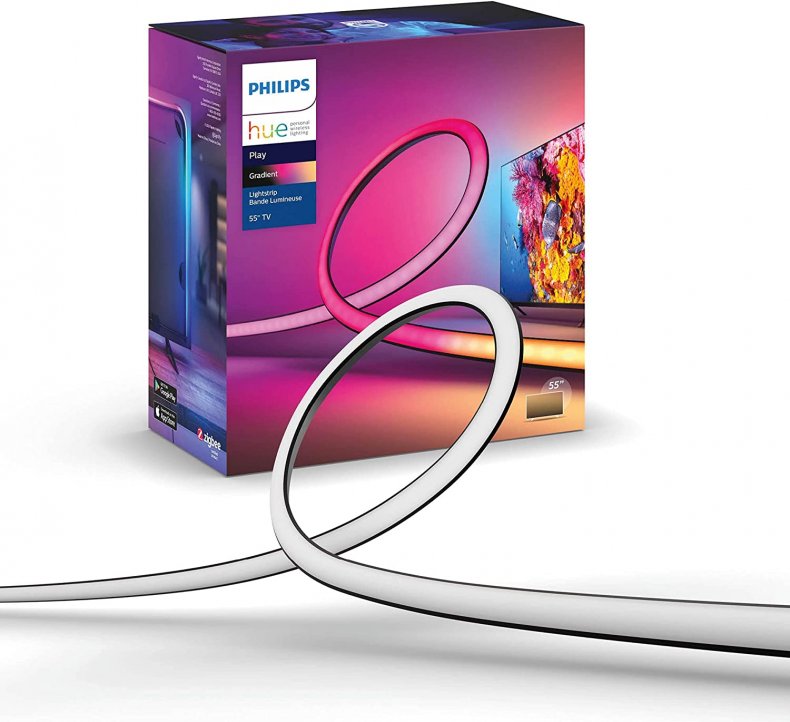 There is now a Hue smart lighting product for nearly every part of your home. Whether you want to add controllable lights or just colorful accents, Hue should have a product to meet that need.
One of the most unexpected joys, however, is the Play Gradient Lightstrip. This specific light strip can display multiple colors at once and is designed to be used on the back of TV sets. When it's connected to the Hue Sync Box, it can match its colors with the content being shown on your TV. That means when there are red and blue lightsabers being wielded on-screen, you'll get red and blue lights that extend beyond the frame and onto your walls. Much like how surround sound helps immerse you in what you're watching, matching ambient lights also pull you in and make a movie bigger and better.
Buy at Amazon for $229.99.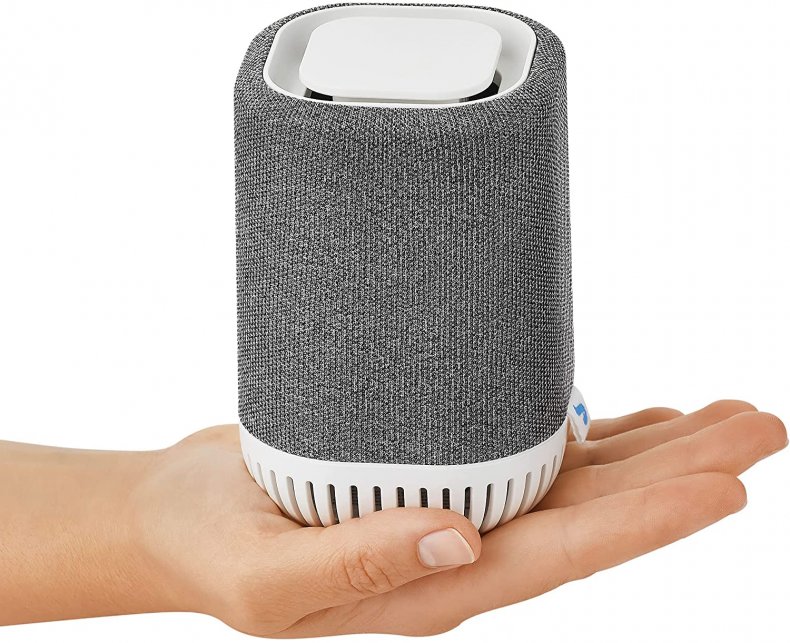 Even if you don't reside in fire-country, where the air can get smokey and hazardous quickly, there are plenty of reasons to invest in a smart air purifier.
The Aura Air Mini is a small portable option best suited for rooms around 100 square feet. The device purifies the air to remove allergens such as dust, pollen and mold. It has a built-in battery that can power it in various locations for around six hours before needing to plug it back in.
Buy at Amazon for $179.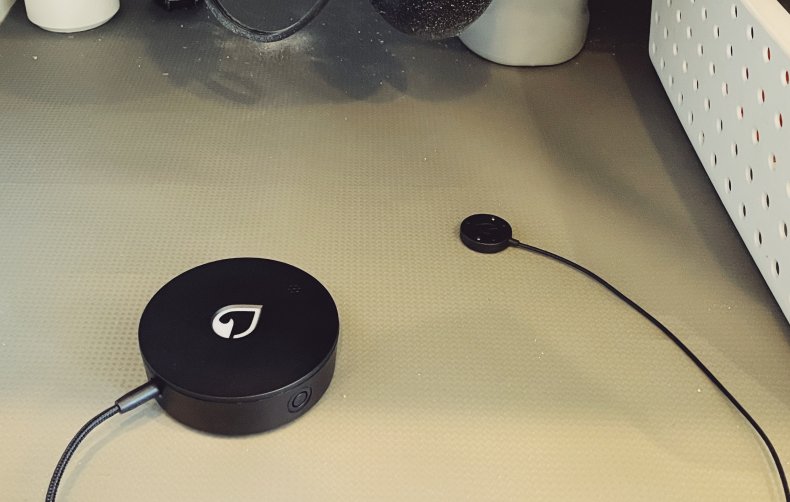 While a device to detect leaks might not be the flashiest smart home gadget, it is a critical one. Being alerted on your phone, no matter where you are, that there is water being detected where you don't want it could save you money and time in the future.
I spent hands-on time with the Phyn smart water sensor, and it works well. Most of the time, it sits there unnoticeable, but when it does encounter an issue, it makes itself heard until the problem is addressed.
Buy at Amazon for $39.99.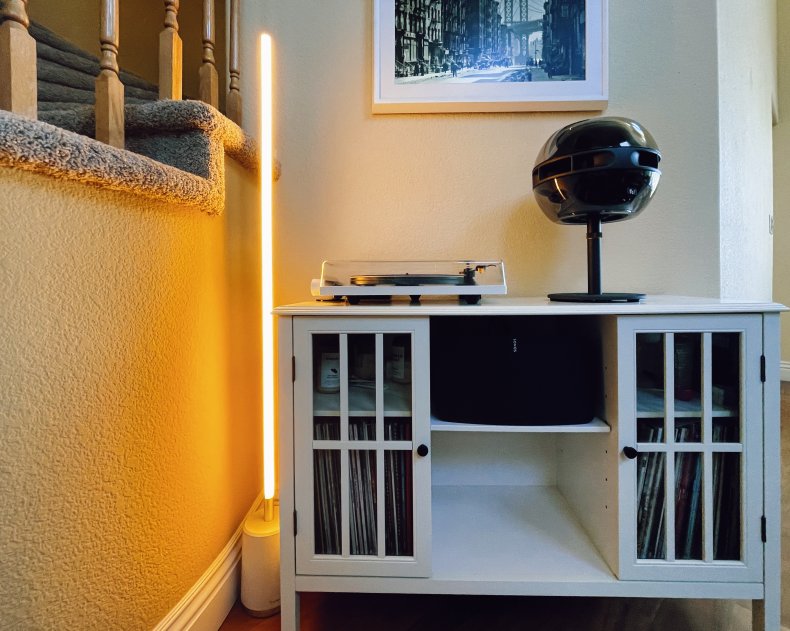 The Govee Lyra floor light is an extremely slim and compact option that can fit in plenty of spots around the home. It features a remote control and connects to your Wi-Fi for Alexa and Google Assistant voice commands.
The light can adjust through several different hues as well as plenty of color choices. With the press of a single button, you can transform the light into a musical mode allowing it to react to sounds. However, you can customize the light even further to make it exactly what you need for any room using the mobile app.
Buy at Amazon for $149.99.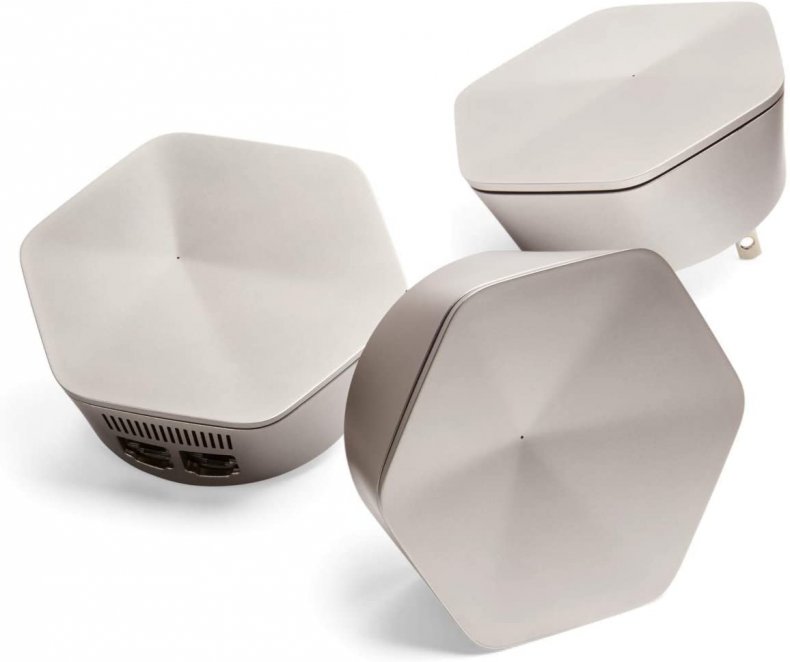 Plume's Wi-Fi system is a combination of hardware and software trying to evolve what a wireless system can do. The SuperPod hardware units are small and plug directly into a wall outlet, which can fit most places around the house.
The HomePass service has a monthly fee but offers parental controls, expiring passwords for guests, protection from malicious threats, ad blocking, device motion-sensing for security, and more.
Buy at Plume starting at $99.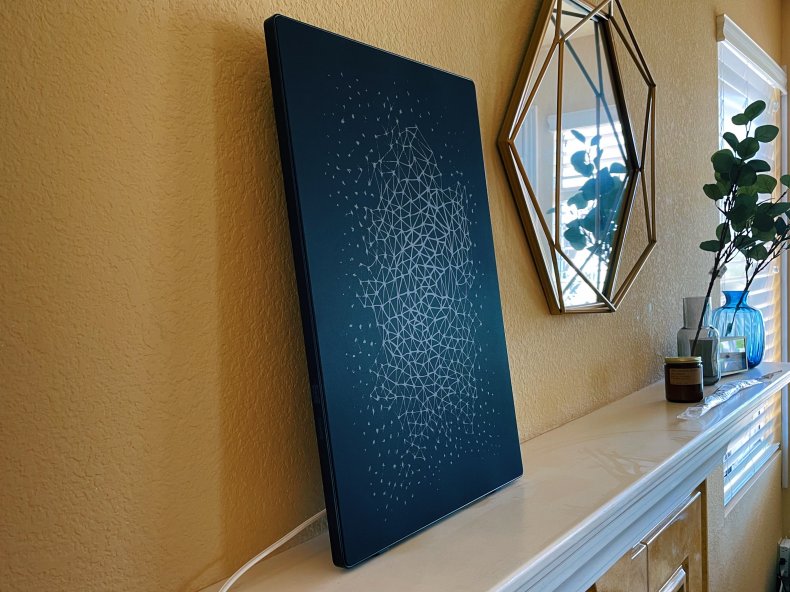 A partnership between Ikea and Sonos has led to a wall art piece, which is also a speaker. It's a truly unique smart home speaker and a way to add sound to places around the house where it might not have fit otherwise.
The speaker can be used in the Sonos app, with AirPlay or with the Spotify Connect protocol. It's an extremely versatile choice for the home that can even double as a surround sound speaker along a back wall. The sound quality is very respectable for its size and dimensions.
Buy at Ikea for $199.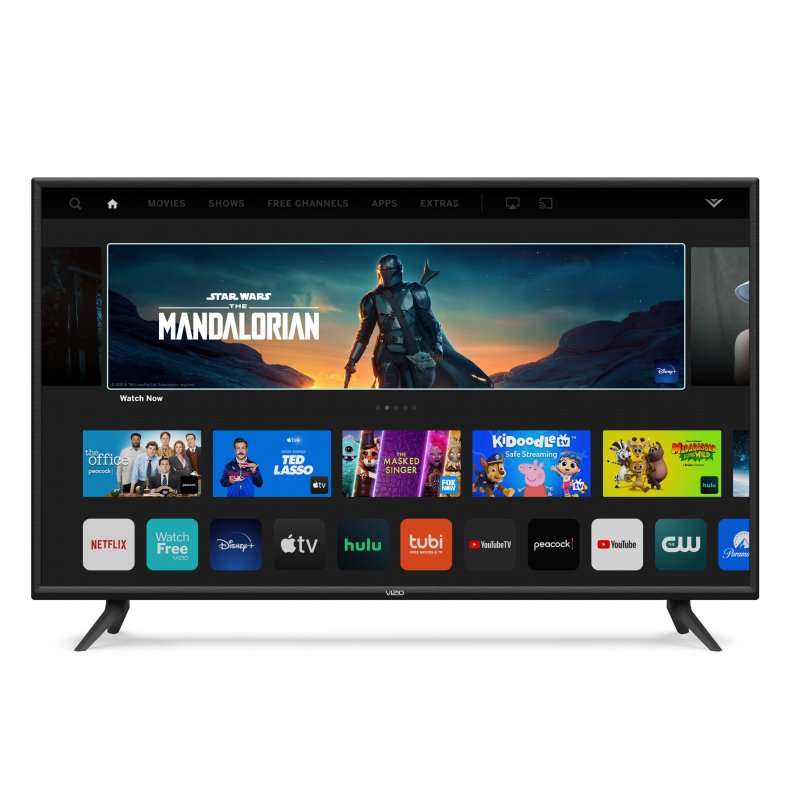 Upgrading your TV is an opportunity to add it into the smart home fold. The latest Vizio V-Series, for example, has all kinds of connectivity features built into it. I tested this specific TV set and was impressed by the picture quality it offered, considering its value pricing. I was also highly impressed by the range of smart home features packed in.
Both Alexa and Google Assistant are voice options for performing touch-free actions. AirPlay and Google Cast are supported as well as HomeKit so automations can control the TV. If that weren't enough, the TV has nearly every streaming service provider included, out of the box, so no third-party streaming box is needed.
Buy at Walmart for $498.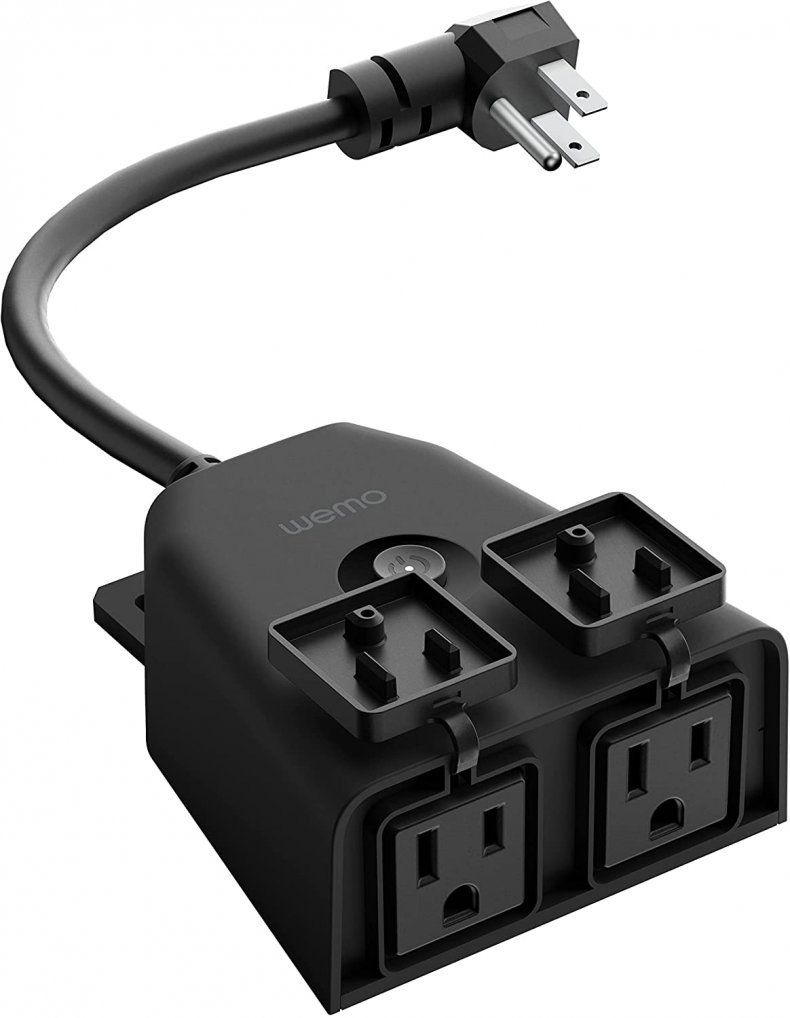 While most smart home gear resides inside the house, there are still a few pieces of gear that can be useful outside too. I have the WeMo WiFi Smart Outdoor Plug connected to some patio lights, and it makes it dead simple to add them to automations, including making them turn on at dusk and other times. The plug is weather-resistant and has two outlets so that you can plug in multiple things simultaneously.
WeMo products have the backing of Belkin, and all of the ones I've tested have been reliable over multiple years.
Buy at Amazon for $39.99.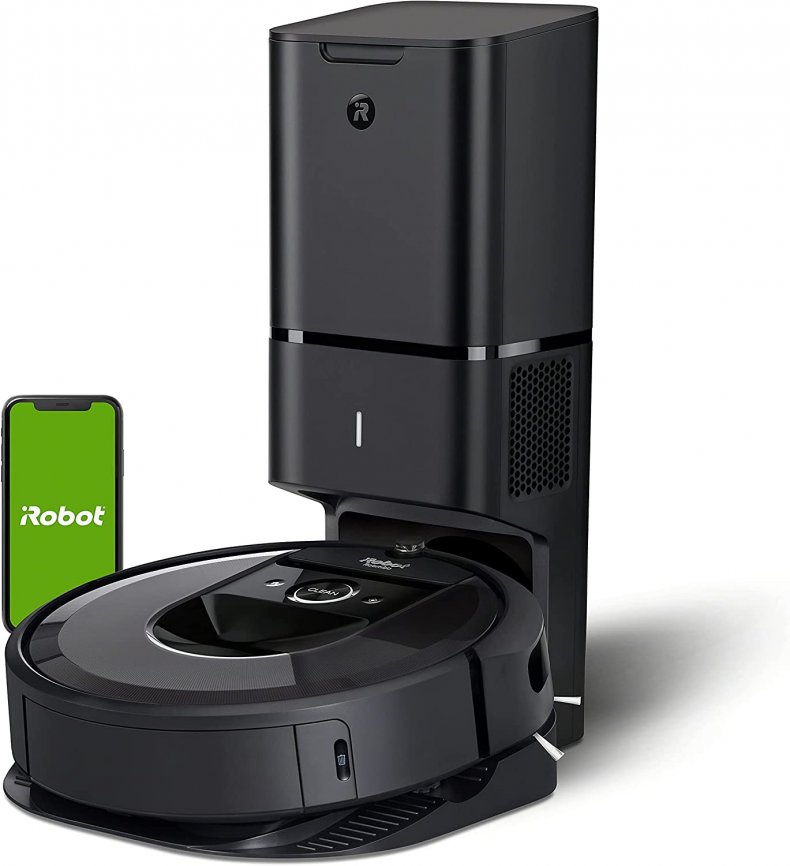 There are possibly too many Roomba robot vacuums to choose from, but this i7+ is a solid option for your smart home. Let's start with the basics. The i7+ includes a Clean Base with automatic dirt disposal so it can keep cleaning itself for 60 days or more. There's also smart mapping capability available, so the vacuum learns your house and becomes more efficient over time.
On the software side, the iRobot app allows you to connect other smart home products such as Ecobee and August to help it understand when you leave and when the best times to clean without disturbing you.
Buy at Amazon for $749.99.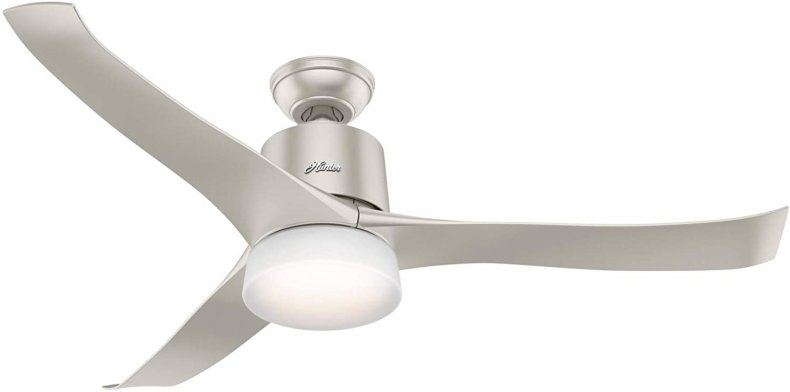 Adding a connected ceiling fan to your home is a game-changer. Most of the time, it's inconvenient to get up and turn on a fan when you want it to cool down a room. Even if it came with a remote, that might not make finding the remote any easier.
I like the Hunter Symphony fan and haven't had any issues with it responding to commands or losing connection. It works with HomeKit, so you can ask Siri to turn it on and off, as well as change speeds. It has a simple, modern look that should fit in with most home decors.
Plus, one of my favorite aspects is that this fan is pretty quiet, even at high speeds.
Buy at Amazon for $329.99.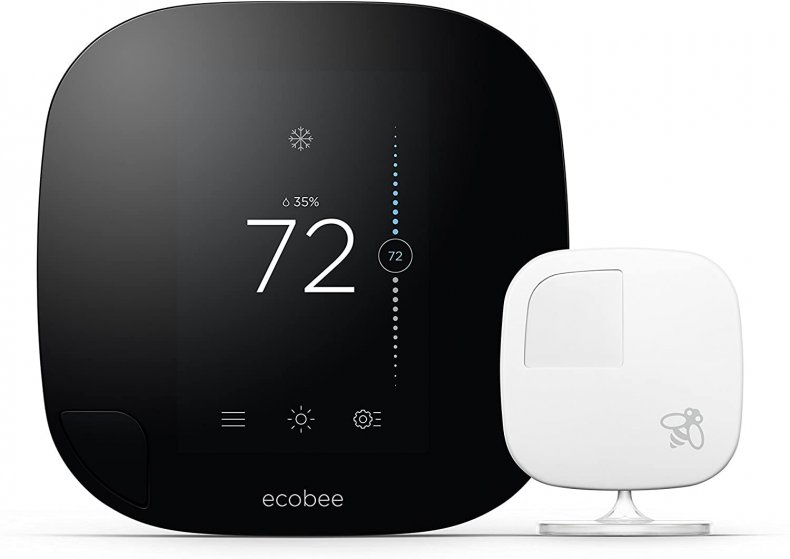 I like the Ecobee line of thermostats because of their wide range of features and capabilities. The Ecobee3 Smarter Wi-Fi Thermostat (Second Generation) has taken the inclusive approach to work with all of the major smart home platforms such as Amazon, Google and Apple. Ecobee also prioritizes sensors you can add around the house to factor in other rooms for a more holistic house temperature.
While the Nest Thermostat is still a decent choice, it has stagnated and become less user-friendly as its controls were shifted to the Google Home app.
Buy at Amazon for $349.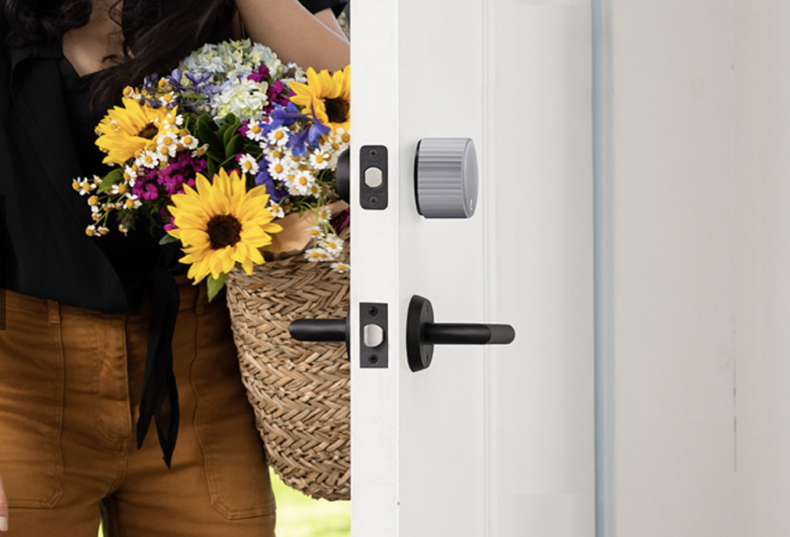 August was one of the first mainstream smart locks and remains competitive today with its latest, fourth-generation lock. August has been popular because it can be added to an existing deadbolt and keep the same keys.
The latest version slims down the size, includes Wi-Fi built-in and features compatibility with all major smart home platforms, including HomeKit, so you don't need to add a separate module.
Buy at Amazon for $229.99.
Newsweek may earn a commission from links on this page, but we only recommend products we back. We participate in various affiliate marketing programs, which means we may get paid commissions on editorially chosen products purchased through our links to retailer sites.